By Sister Jean Ann McGrath
The Covid Quarantine has given me a new insight into the importance of "upper rooms". No, not penthouses or trendy new restaurants for which "Upper Room" might be a catchy name. I am thinking about my own upper room and about the upper rooms mentioned in Scripture.
First, my own.

I live in a second floor apartment in Chicago with a big picture window. I spend far too much time perched in my favorite chair, coffee mug in hand, with eyes fixed on the activities of Artesian Avenue. It is the place where I pray every day, where I read every day, where I attend ZOOM meetings, and where, thanks to the beautiful trees in front, I literally watch each season unfold.

It is the place where I watch neighbors walk their dogs, rush to the train that brings them to downtown Chicago, and see kids learn to ride their bikes or master the balance necessary to skateboard. It is the place where I chat on the phone, too often fall asleep watching the late news and, I would like to think, do my best thinking. My upper room is the window to my world.

Do you have a spot like that in your home?

The Covid Quarantine has allowed me to spend more time in my upper room. It has also given me a new awareness of the upper rooms used as a setting for some of the most powerful Scripture readings of this liturgical season.


Jesus often gathered his friends for important moments in an upper room. The events of Holy Thursday begin in an upper room that Jesus had asked his friends to find and prepare. The beautiful Pentecost readings describe those same friends and others gathered in an upper room probably pretty disappointed about what they thought would be the coming of the Kingdom and frightened about their future when "suddenly, there came from the sky a noise like a strong driving wind, and it filled the entire house where they were. Then there appeared to them tongues as of fire, which parted and came to rest on each one of them. And they were all filled with the Holy Spirit."




Not being a scripture scholar but wondering if there was a deeper significance to the meaning of the upper room, I went to Google where I found multiple Old and New Testament references to the upper room. David had some pretty significant instructions about the upper room in the temple his son Solomon was commissioned to build. Another reference noted that the Church was born in the upper room.

Sometimes when I sit in my personal upper room, I wish I could hear the noise of a strong driving wind or see the tongues of fire that might ignite my own experience of the Spirit during these Covid days.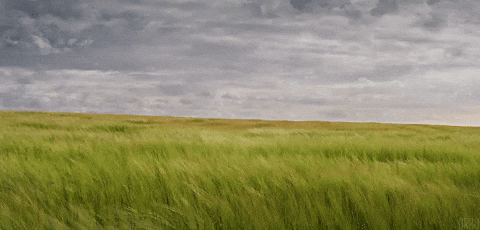 I wish that intensive care units throughout the country were upper rooms where critically ill persons and selfless care givers would experience hope and healing. I wish the Congress of the United States would be an upper room where those gathered would put aside political differences to reach out to their own constituents so desperately in need of help. I wish there was an upper room where immigrant families would gather to experience welcome and not fear. I wish there were upper rooms to replace street corners where guns and drugs invite violence and death almost daily.

It is the season of Pentecost and although I have yet to feel the strong winds or see flames, I do believe the season is such a hope-filled time even in the midst of a pandemic. I am also inspired by the first reading for Pentecost; "I will pour out my Spirit and your sons and daughters will prophesy, your old ones will dream dreams, your young men and women will see visions. I will set signs in the heavens and on the earth…"

I will be looking for those signs from my perch on Artesian Avenue. I hope you will find the same in your own upper rooms.
About the Author
After years as a Catholic School Principal, Sister Jean McGrath is looking forward to volunteer service now that she has retired. She loves a good book, a good conversation and a good bargain!